Closer than the bank.
Take advantage of banking services, with just one click, anytime and anywhere!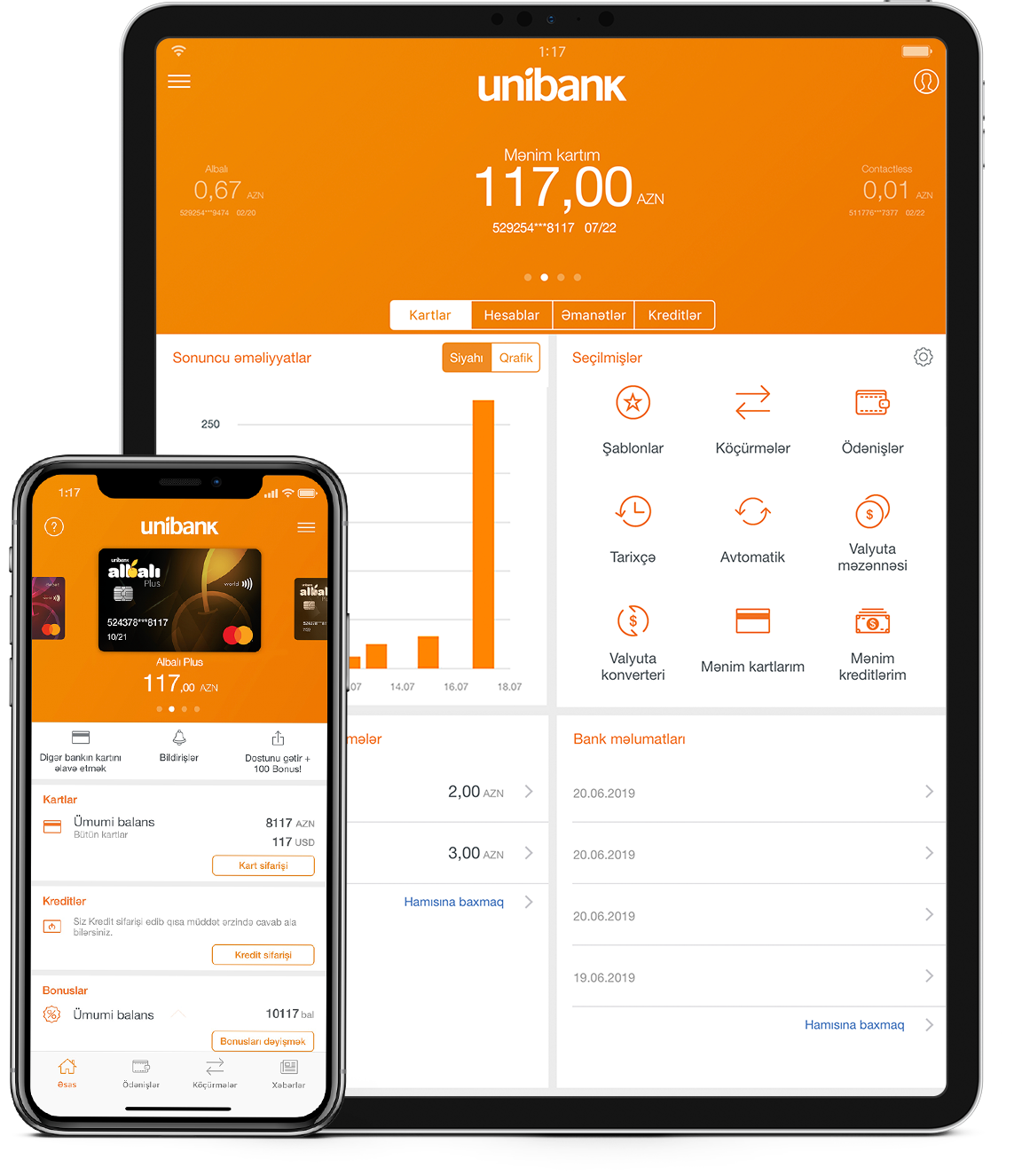 According to a research by Deloitte & Touche LLC, Unibank Mobile is considered to be one of the best mobile applications in the CIS space.


According to the "Markswebb" agencies research, Unibank Mobile is considered the best mobile bank application in Azerbaijan.


Unibank Mobile was elected the winner of the nomination "Mobile application of the year" of the National Internet Award NETTY2018.